Make the Modified Fire Dragon | Tutorial
In this photo tutorial, you will see how to knot the Modified Fire Dragon pattern. The Fire Dragon knot was designed by Fabienne Goes.
Are you making this knot with type 3 paracord? Then the knotting will be about 4 cm wide and 1.8 cm thick. This is quite thick compared to other knots, so keep this in mind.
Not yet decided on what colours to use? Then go to the MatchMaker to combine colours and calculate how much rope you will need for your specific project.
Start paracord knot
In this tutorial, the Kosmetik 2.1 technique is used as the setup. Need help making this? Then check out the tutorial on the Kosmetik setup here. You will see that beads are added to the knot in the tutorial. This is not required. Don't feel like adding beads? Then you can also leave out the sixth cord.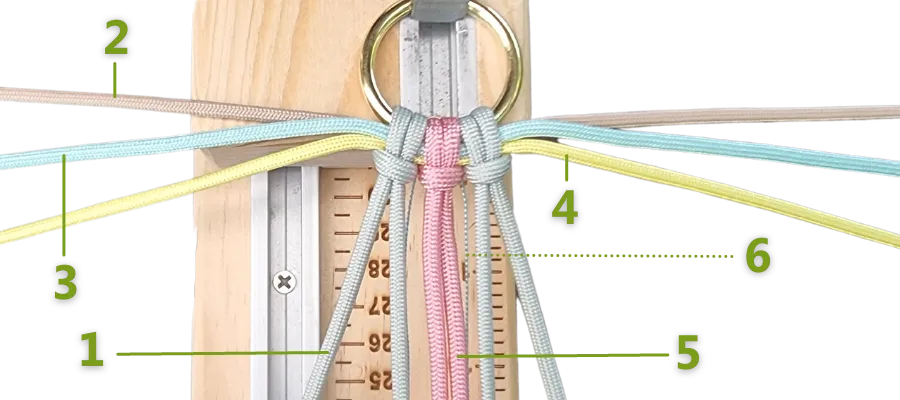 Colour 1: Silver Gray, colour 2: Cream, colour 3: Pastel Blue, colour 4: Pastel Yellow, colour 5: Pastel Pink and colour 6: Silver Gray.
After making the setup and adding the colours, it is helpful to check that the length of the setup is still correct. Also, check that the left and right strands of each colour are the same length. Are the lengths correct? Super! You can now start knotting.
Knotting the Meins Caterpillar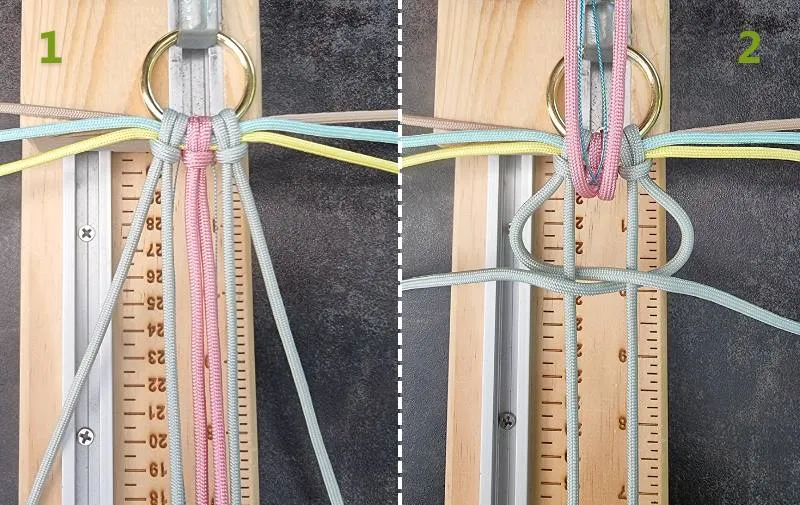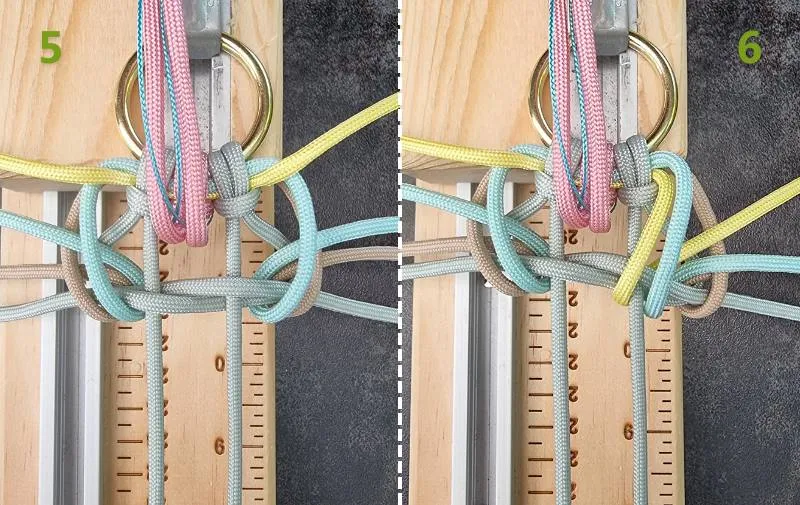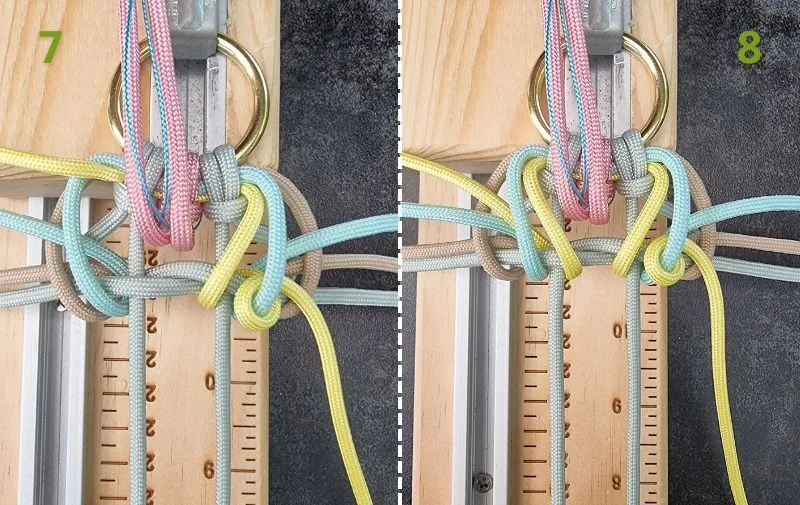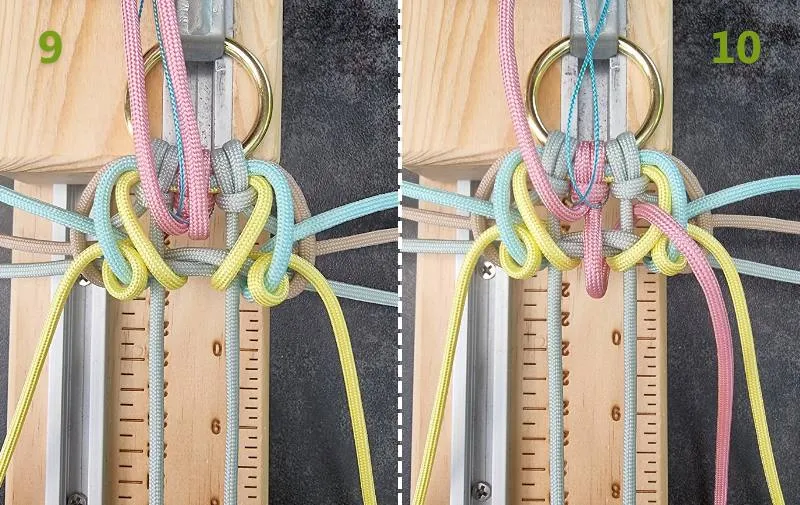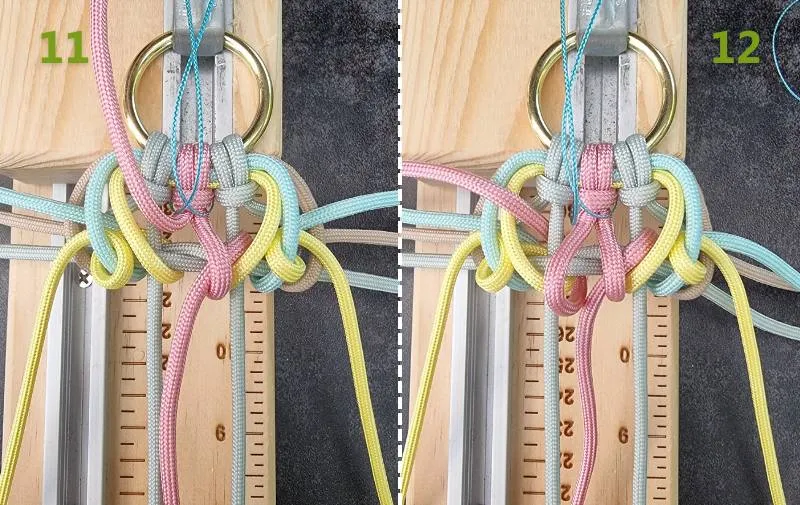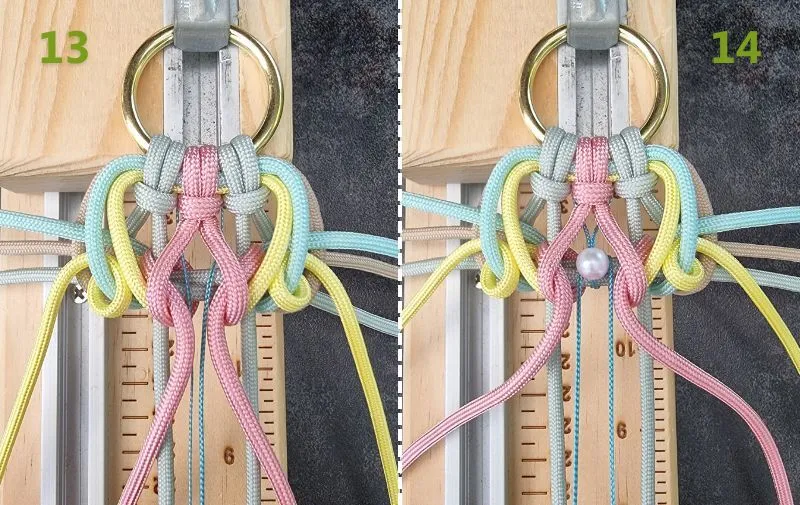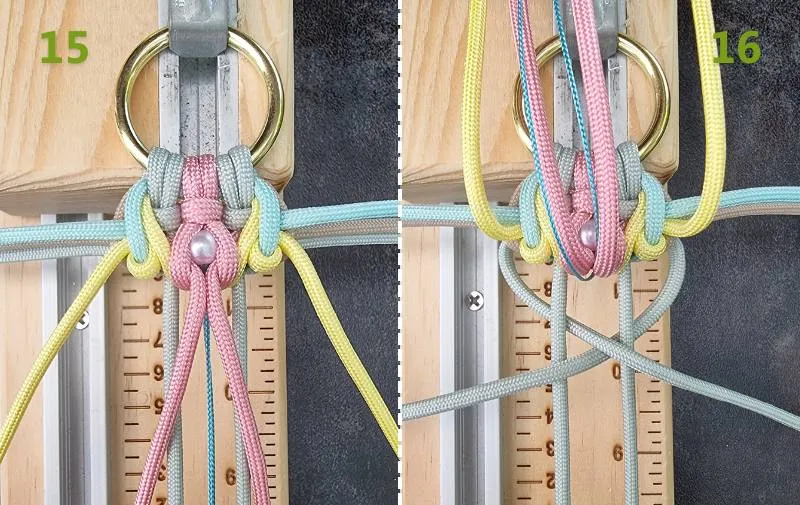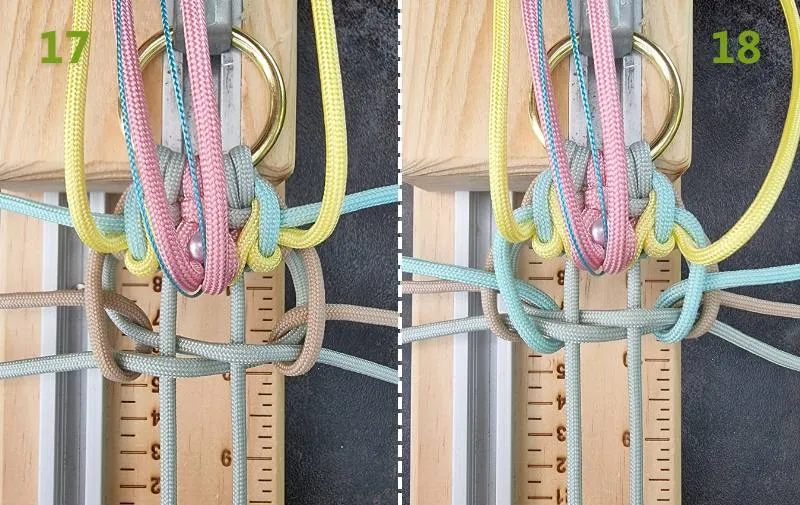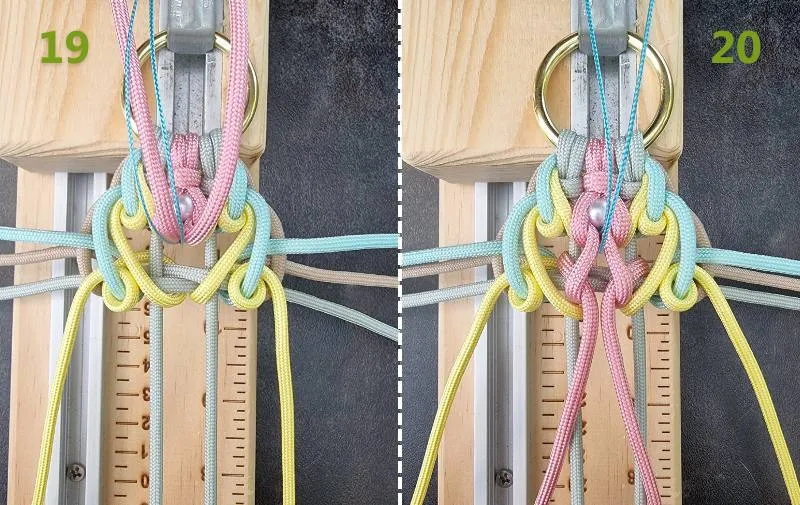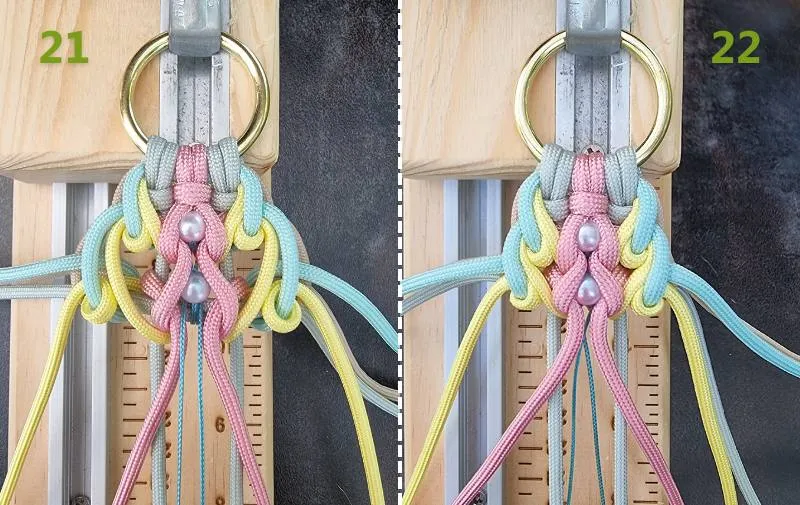 This knot was designed by Fabienne Goes. We would like to thank her for her permission to use this knot.