Helmy's 6 lessons: what I have learned by giving workshops
Helmy Stolwijk: one of the best known knotters in the Dutch Paracord world and now also a Paracord.eu ambassador. She has been working with Paracord for years and has given hundreds of workshops. These are the 6 lessons she has learned by giving workshops.
Since 2017, I have welcomed thousands of people to my workshops. And although the workshops were highly appreciated from the start, I still had to learn a lot through experience.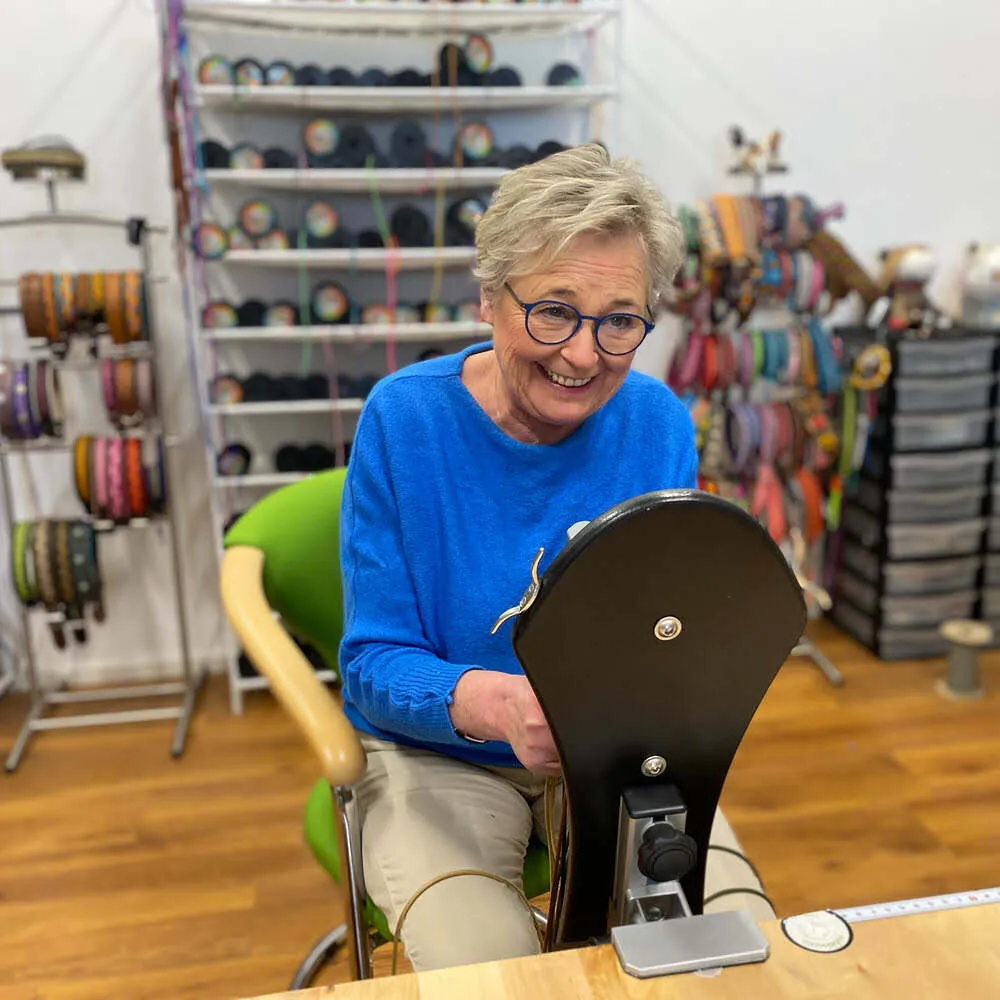 Lesson #1: Good preparation is half the battle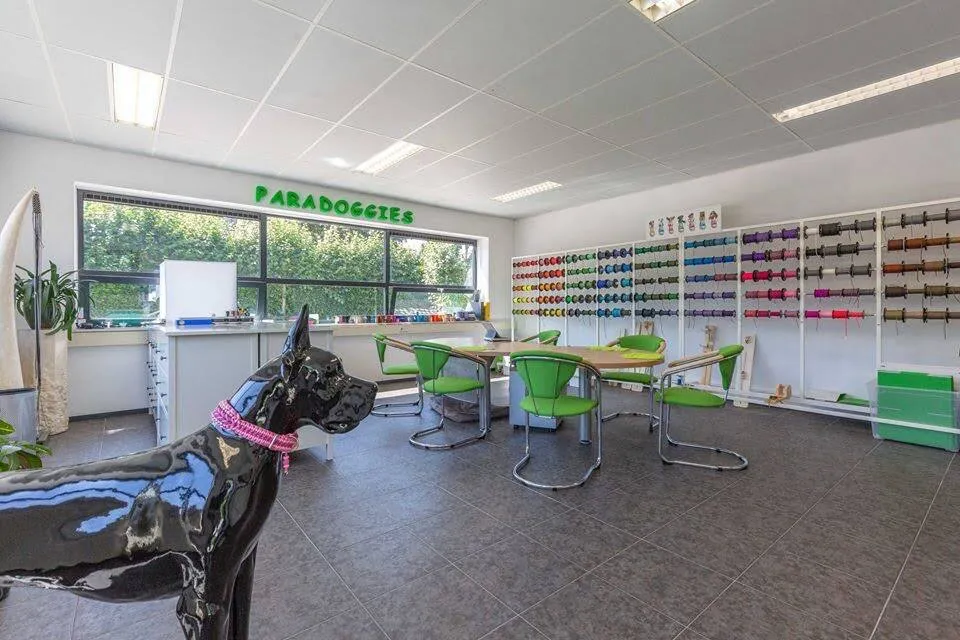 When I first started out knotting with Paracord years ago, it was really just a hobby. As time went by, demand started getting out of hand. And so in 2017, I registered officially with the Chamber of Commerce and increasingly the Paracord hobby turned into my actual job.
That same year I also got my hands on a nice office space in the company building of my husband and me. This meant I could now start giving workshops, too. Following a message about this on Facebook, my schedule filled up quickly. Apparently, there was a huge demand for the workshops.
Then all the arranging began. I wanted all the invoicing to be done properly, so a card machine and liability insurance cover were both essential. In addition, all materials had to be available in multiples, including a proper jig for each participant.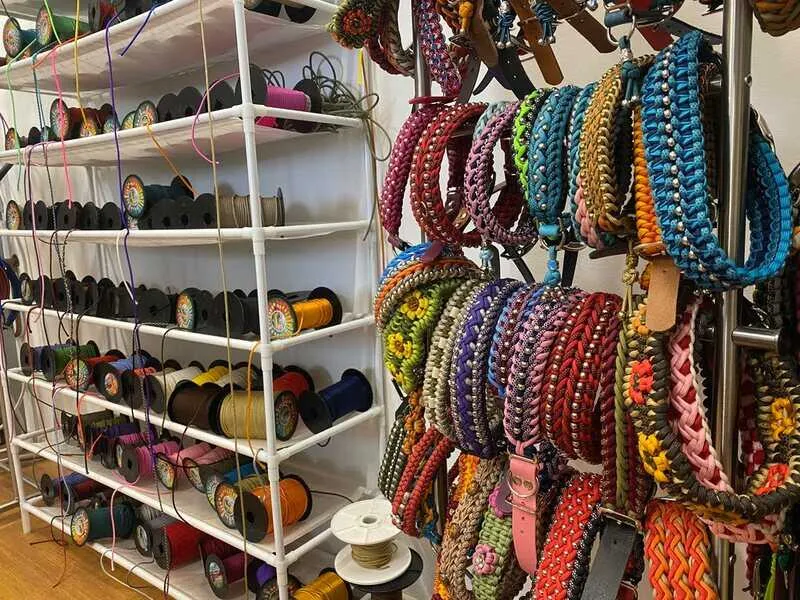 Once that was sorted, the party could begin! Luckily for me, explaining things slowly and clearly at the workshops worked out well, and I was able to create the right atmosphere, too. Every day there was much laughter and everyone went home happy with a home-made collar and/or leash.
And yet you still run into all kinds of things that you never thought about before, despite all that great preparation. You just have to learn as you go along.
Lesson #2: What do we eat?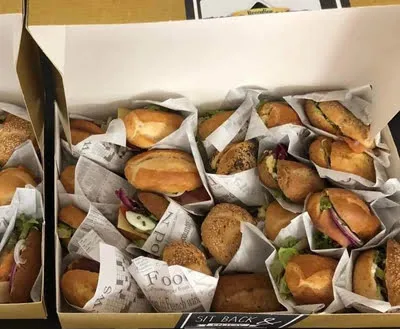 I hold the workshops during the day, so that includes lunch. That usually went fine: I would provide fresh sandwiches, snack bites, various spreads and toppings, and tasty beverages.
Until you suddenly find out at 11:55 that some people have food allergies or 4 of them are vegan. That's when you panic just a little bit. My advice: find out in advance about food allergies and diets.
Lesson #3: Group composition and atmosphere
Each day, my studio saw from 2 to sometimes 6 people; I only kept Sundays free. Each day it was a surprise who would show up.
Sometimes a group of friends would turn up, just wanting a day out together. They don't want to continue with knotting, but every so often they like to attend a workshop together somewhere.
The vast majority of participants really wanted to learn how to tie collars and also be sure that these collars would be safe. Often to get started at home just as a hobby, then maybe later for some pocket money.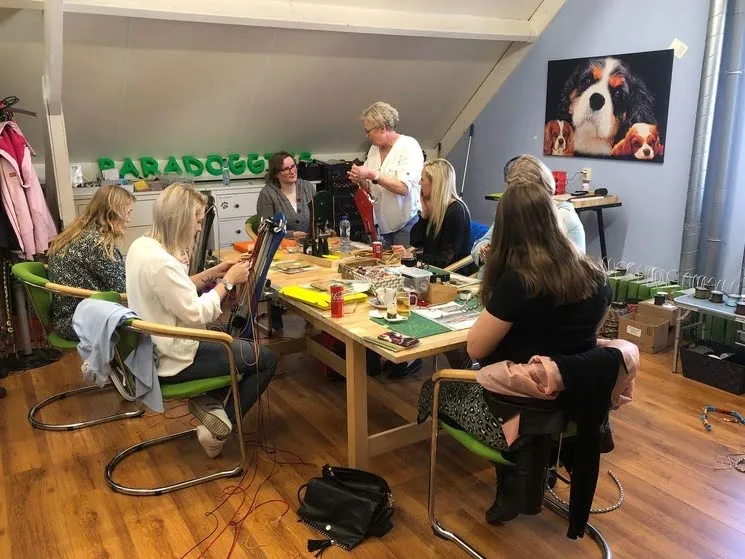 The most enjoyable for the participants and for me were the groups of friends or family. These always went the best. How come? 
The chat during the workshops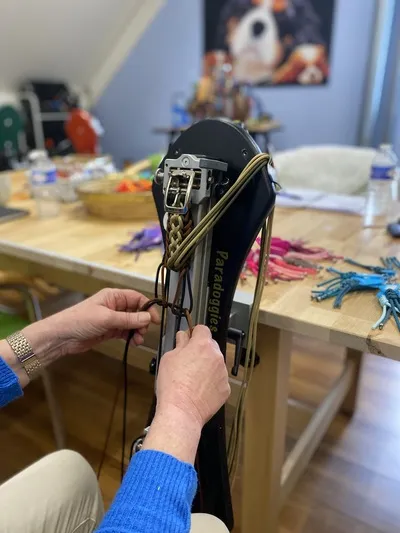 Sometimes there were 4 people around the table who did not know each other, from different parts of the Netherlands and Belgium. And so they'd spend the whole day together. I have to give attention to everyone, but some simply need more help than others.
It's one thing if you have to hang on a bit because your friend has got all 'tangled up'. But if someone you don't know is taking up too much attention, it soon gets annoying.
Friends all know each other, so it's all casual chat, usually about the dogs. Strangers get chatting and, trust me, I respect everyone's opinion, but when 4 people are going on at each other for hours on end about what's the right or wrong way to train Fifi or Brutus, then I can hardly intervene. It got pretty heated at times.
Groups of friends, or private lessons
And of course I still was the teacher, feeling completely drained after workshops like that. So it got to the point where I decided I didn't want this any more. When I posted on my website that I was only going to organise groups of people who belong together, it raised a lot of eyebrows.
That was gutsy for me, and it perhaps sounds a little cocky. But for me, the atmosphere is what counts the most at a workshop. People should have a lovely time, go back home happy and preferably come back again some time. Some people have already been 11 times. Not because they can't get the hang of it, but because they're just looking for a pleasant day out.
I also started giving private lessons, because there was huge demand for that. Precisely because some people don't feel at ease in a group or because they just need my full attention.
Lesson #4: It could be shorter!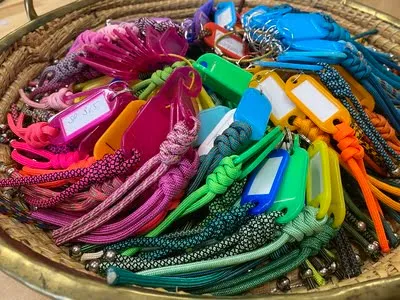 It doesn't have to take so long, was the feedback some people gave. "We get there about 10:30, we're done choosing colours and having coffee and a pastry (if we're lucky) by 11. By around half past eleven, the set-up is ready on the jig and the instructions can begin. We all get how to do the knot by 12, but do still need a lot of help.
And then we stop for lunch? No, we want to keep going, it feels like we'll have to start all over again after lunch!"
That hit home with me, and they were totally right. So I drew up another concept for the workshops. Of course there's still plenty of food, beverages and all that, but the time, cost and result now all suit everyone much better.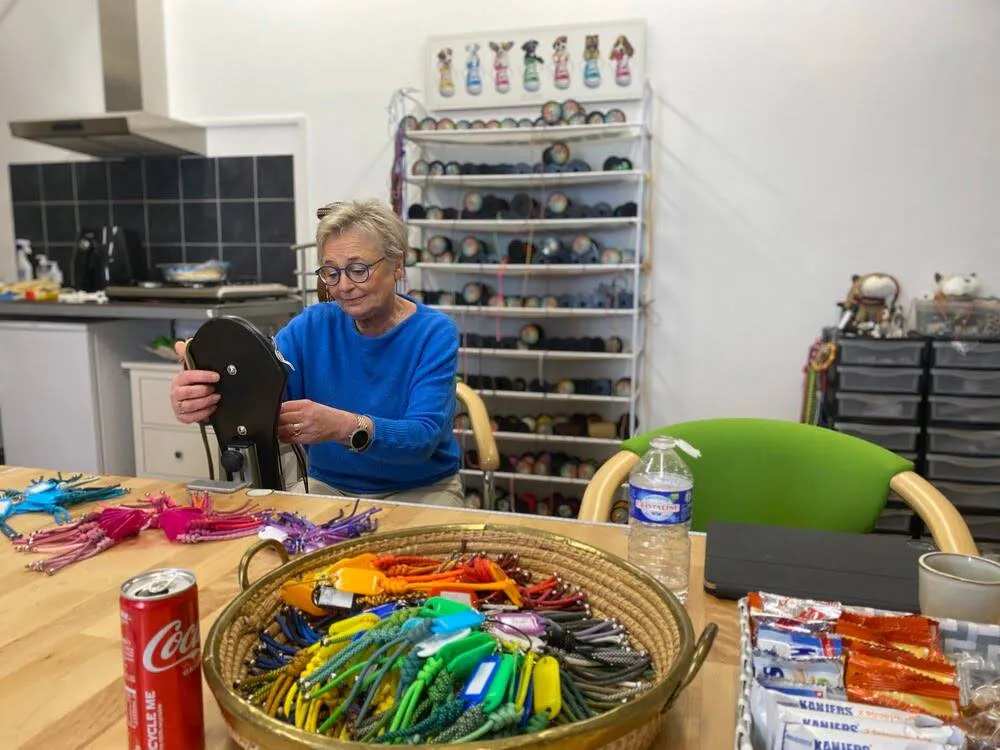 Lesson #5: Participants become friends
But it all came to an end in 2019. The company building was no longer an option after my husband died. That meant moving. It was a very difficult time, but many people who had come to the workshops also became friends, and that did me good.
I needed to find somewhere new both to live and to work. That turned out quite tricky, but it worked in the end.
These days I hold the workshops in a spacious attic, and things are like they were before. I can just warm up the snack bites there and the big table has plenty of room for 4 people.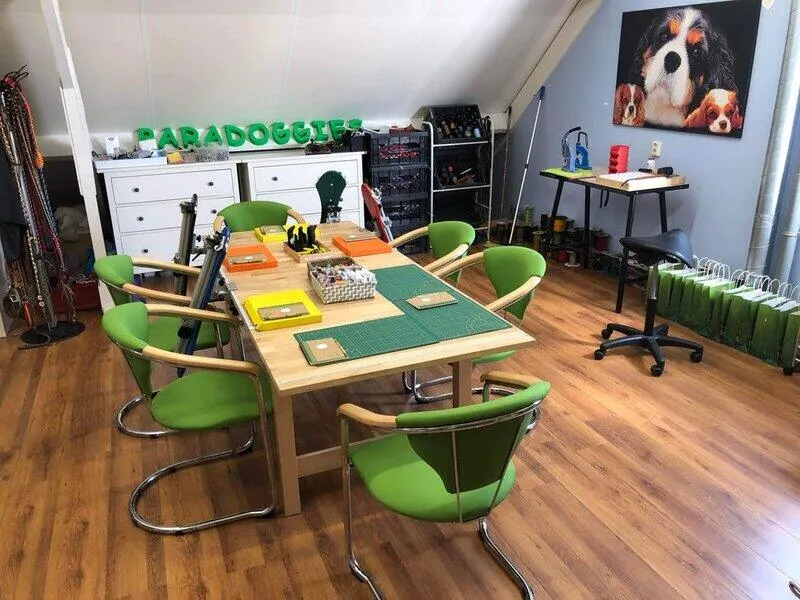 During the pandemic, I couldn't hold the workshops again. I wondered whether I shouldn't just give up the workshops altogether, but a good friend got me through. And fortunately, right now everything is possible again.
Lesson #6: Knotters have no reference resource
My website knotsure.nl shows all the various workshops available, but this site will also evolve into a useful reference resource for knotters.
New knotters join the world of Paracord every day, and I keep seeing the same questions. They are usually redirected to Google, but I know how difficult it can be to find certain answers.
This website therefore intended to develop into a sort of encyclopaedia for knotters, making the answers easier to find. It's a non-profit venture and will take some time, but I hope it will be fully operational by the summer of 2022.