The "Fan-Tastic" paracord knot | Tutorial
Make the pattern "Fan-Tastic" by Claudia Pohl. In this tutorial, you will see how to make this knot of about 4 cm wide.
The "Fan-Tastic" knot is designed by Claudia Pohl (Meins Manufaktur) and this knotwork with 3 rows is about 3 cm wide and 1.2 cm thick, when you make this pattern with Paracord 550. Is this too wide for your dog? Then use a thinner cord, such as Paracord Type I, to make this knot.
There are several versions of the Fan-Tastic. In the MatchMaker, you will find both the 3-row version of the Fan-Tastic and the 4-row version of the knot. Choose which version you want to make, combine the colours and calculate how much rope you need for your project.
Start paracord knot
As the setup, we use the Kosmetik 2.0. In the tutorial, we make the Fan-Tastic with 3 rows. If you opt for the 4-row variant, instead of 1 colour (colour 3 in this tutorial) you have to add 2 colours next to each other in the middle. You then perform the steps with colour 3 in the tutorial with both colours next to each other in the middle.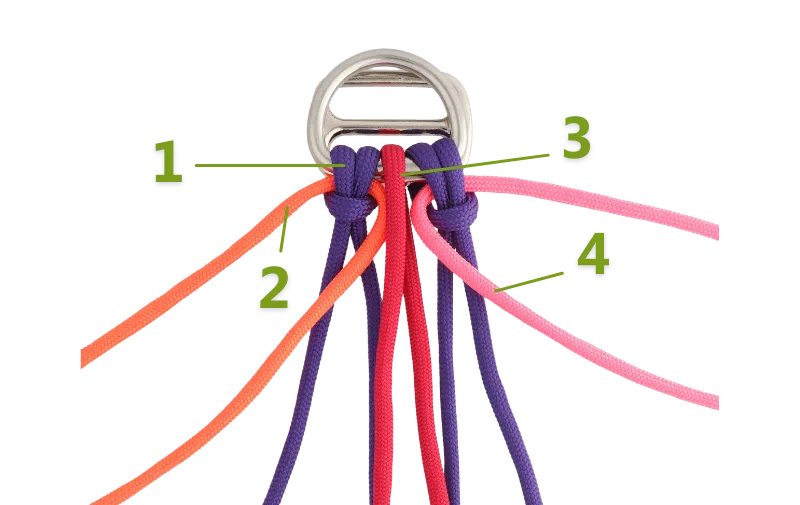 Colour 1: Deep Purple, colour 2: Neon Orange, colour 3: Red Velvet and colour 4: Salmon Pink
Knot the "Fan-Tastic"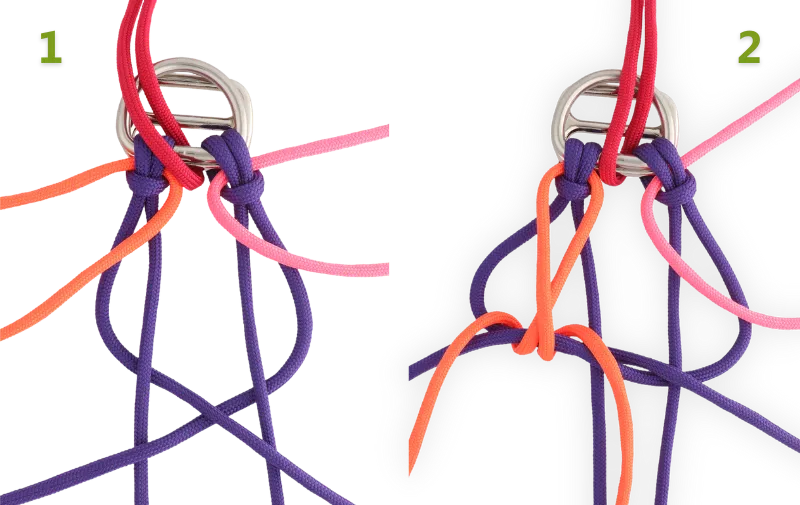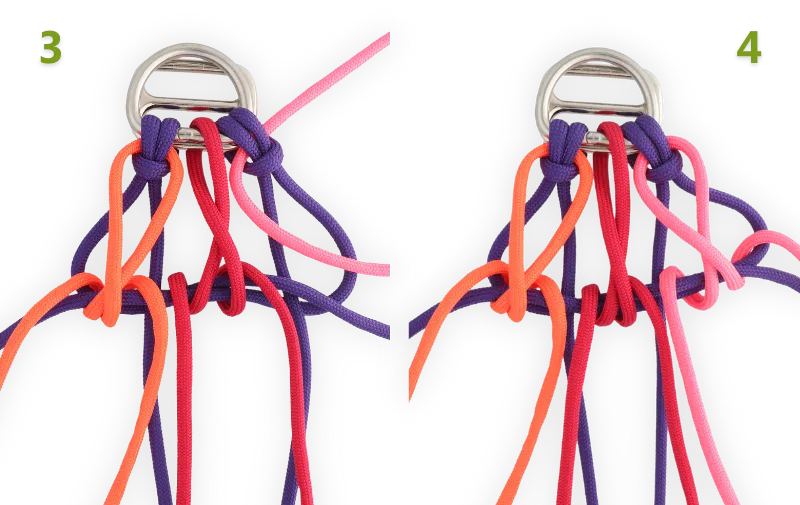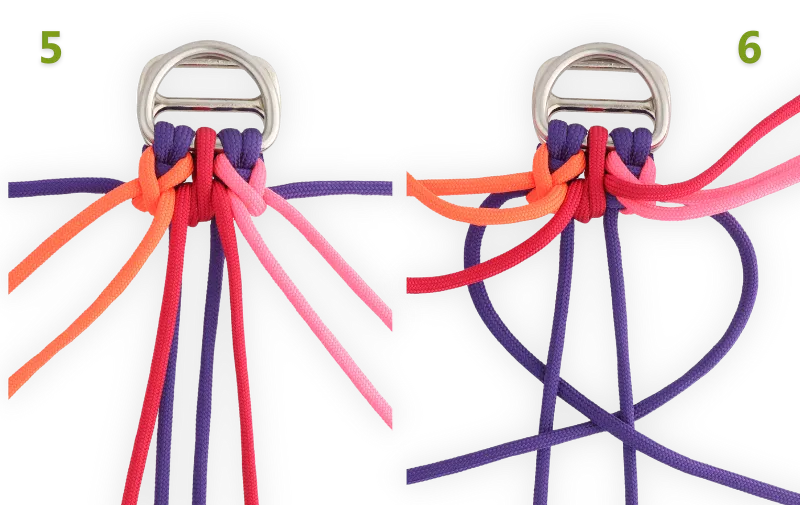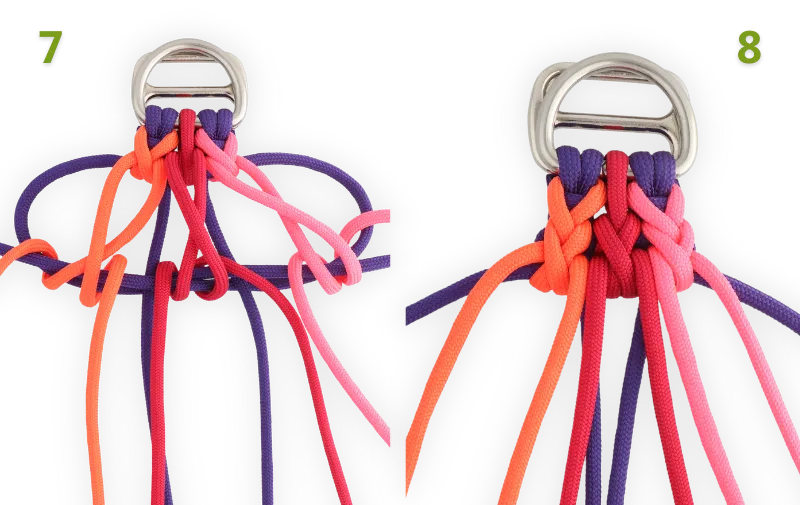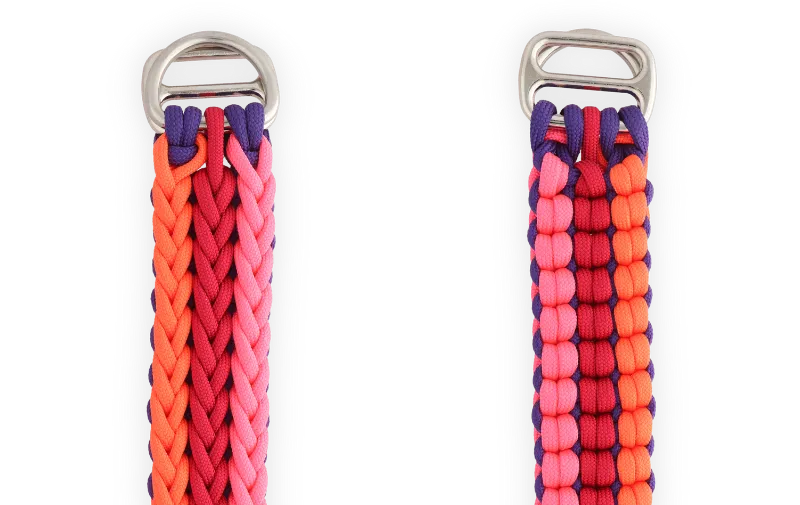 This knot has been designed by Claudia Pohl. We want to thank her for her permission to use this knot.