Stairways knot with paracord | Tutorial
Knot the gorgeous pattern "Stairways" using this photo tutorial. This 5 colour knot is a design by Silke Engels.
When you knot the stairways with paracord 550, the knotwork is about 4.8 cm wide and 1.4 cm thick.
Check out this paracord knot with 5 colours in the MatchMaker and choose your favourite colour combinations there and calculate how much rope you need for your project.
Start Paracord Knot
For the set-up we use the Kosmetik 2.1. Colours 2, 3 and 4 go through all three set-up knots, colour 5 only goes through the middle set-up knot. Below you can see how the colours are added.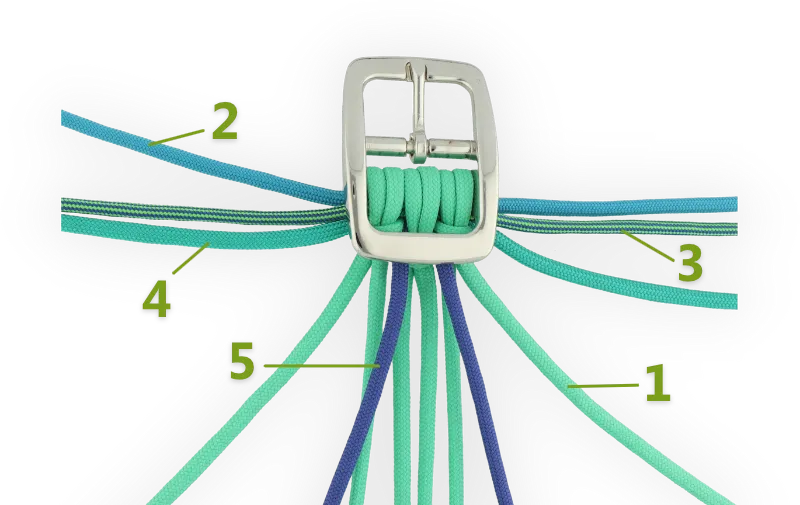 Colour 1: Fresh Mint, colour 2: Neon Turquoise, colour 3: Electroshock, colour 4: Aquamarine Blue and colour 5: Indigo.
After the set-up is made and the colours have been added, it is handy to check that the length of the set-up is still correct. Make sure the left and right strand of each colour are the same length. If this is correct, you can start on the knot.
Knotting the Stairways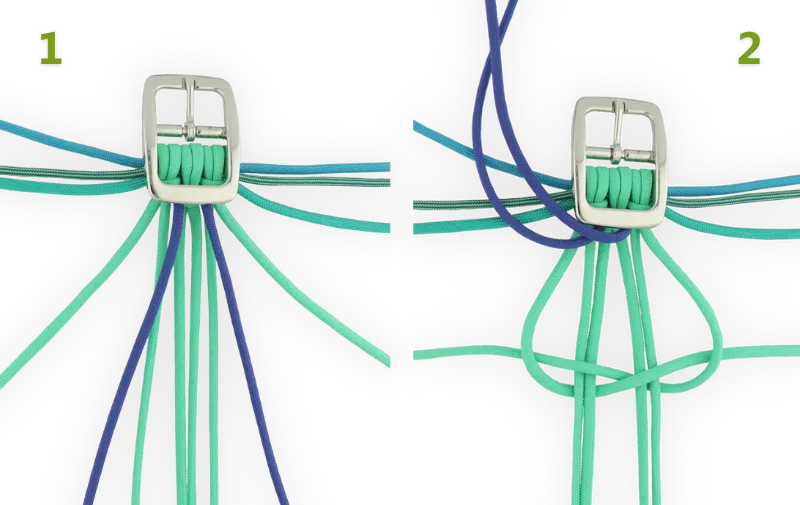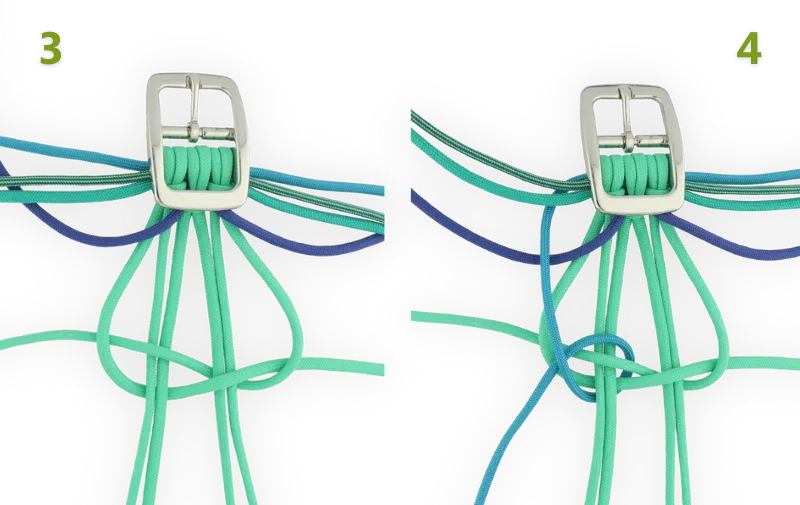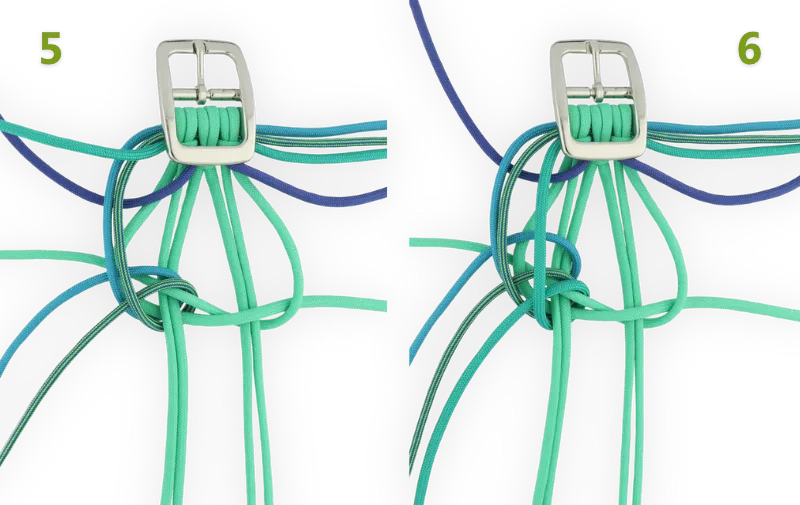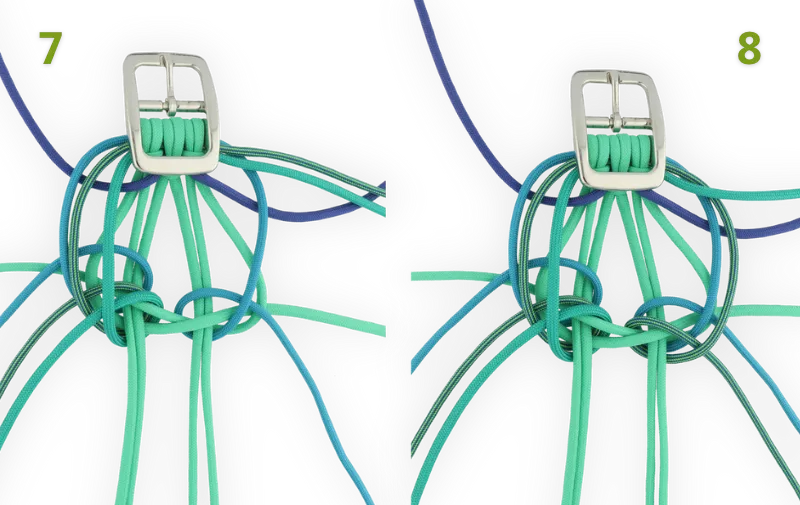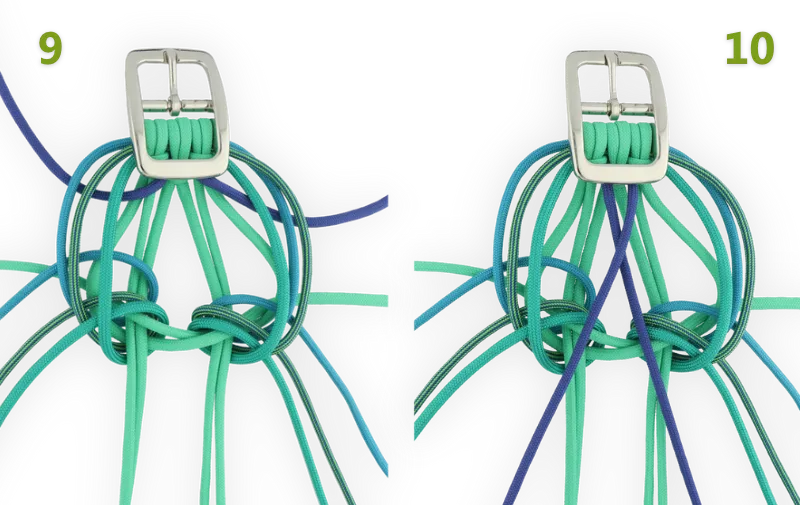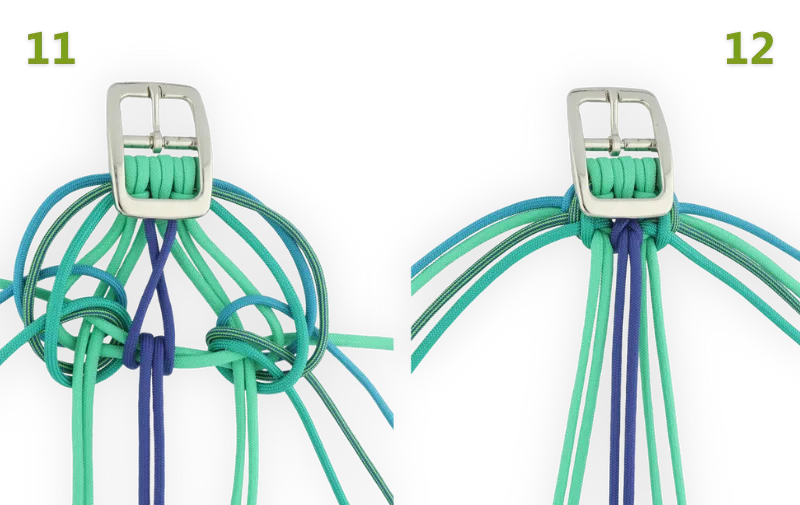 Step 11: Make sure you always cross the strands of colour 5 in the same direction. So either always right over left or always left over right.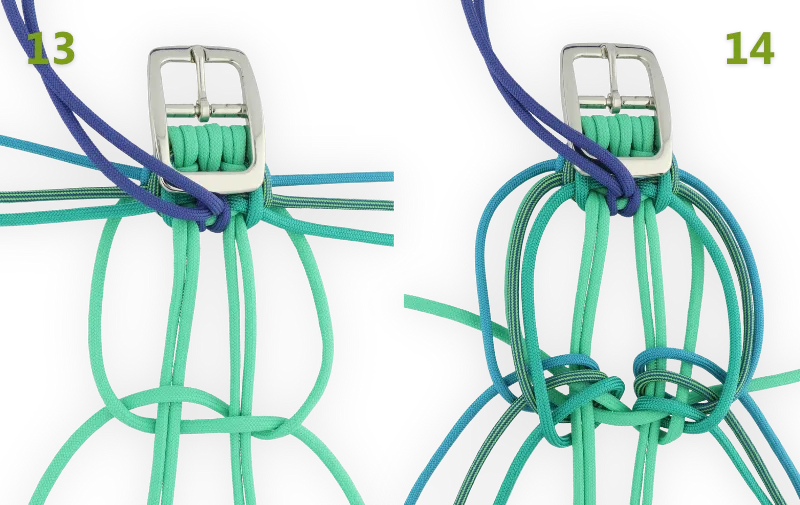 Step 13: From now on, keep repeating the same steps.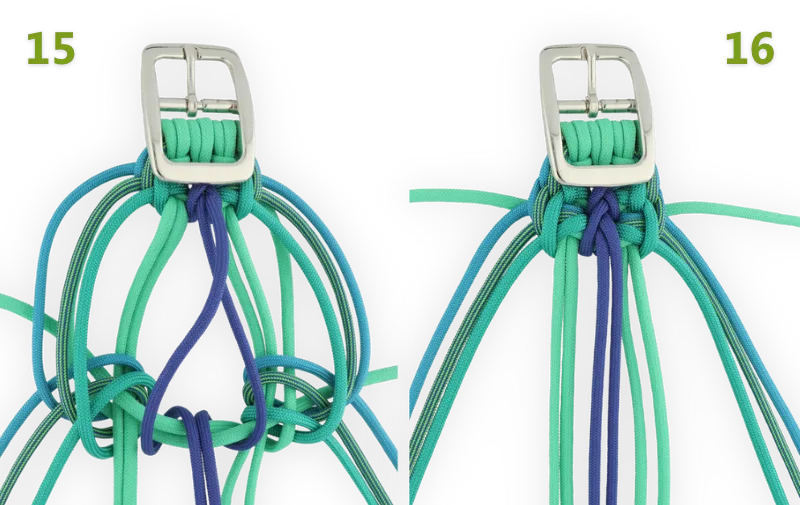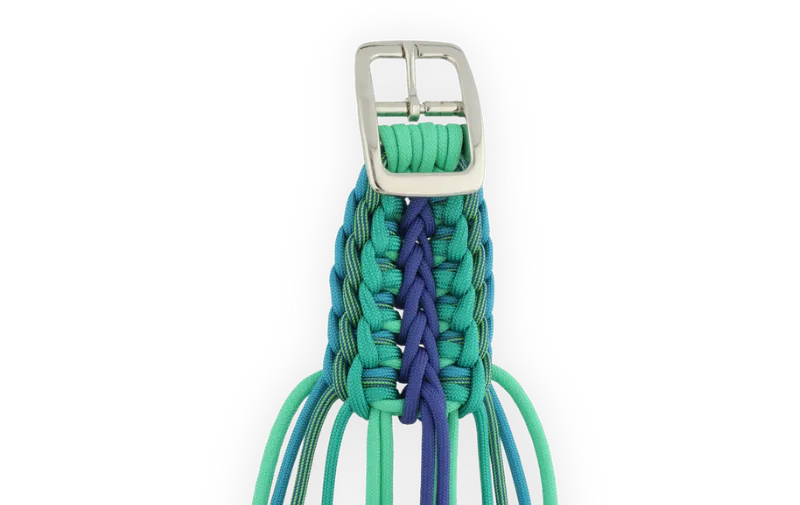 This knot is designed by Silke Engels. We would like to thank her for allowing us to use this knot.